OEDI Advanced Training
OEDI conducts advanced training throughout the year in partnership with other public safety, education and training organizations. These organizations include, but are not limited to the Department of Public Safety Standards and Training, Oregon State Sheriff's Association, Oregon Association of Chiefs of Police, Oregon State Police, Federal Bureau of Investigation, Western Community Policing Institute (WCPI), Program Management Academy (PMA), Corban University, Willamette University, George Fox University and Western Oregon University.
All on-line courses are fully interactive allowing you to work through the course at your own pace. You can stop at any time and rejoin the course where you left off until completed. When the course is completed, you can print a certificate of completion, fill out an F-6 and send to DPSST all online.
To be enrolled in a course, you may purchase access online by going directly to our online learning portal:
https://oedionline.org/courses
---
---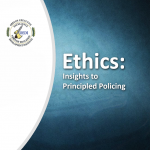 Overview: Ethics is not a skill you learn in class, but rather a mind-set that guides decision making in all aspects of your job. This 2-hour online course provides students with the ethical principles necessary to make the right decisions at the right time, in the right way, and for the right reasons.
This course is FREE with OEDI membership or $99 (20% discount group rate)
---
---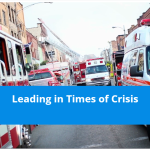 This course has been intentionally designed and wholly integrated, which means activities and lessons from one module will be leveraged for use in the next module. The intent is to enable participants engaged in this course to understand how to become a better leader. Participants will find the content to be grounded in management and leadership practices as well as other discipline theories from social sciences, behavioral psychology, economics, and human resources. Just like the content itself, coming from a variety of disciplines, it will be delivered through a variety of learning modes including reading activities, videos, personal reflection exercises, self-assessments, quizzes, and more.
This course is self-paced and learning is self-directed. It will take approximately ten (10) hours in total to complete the entire course.
$249 for non-OEDI members and $149 for OEDI Members
---
---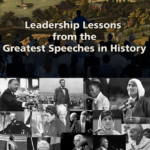 Overview: This course is unique from any other leadership course you've taken! If you enjoy learning about leadership through the lens of some of the most impactful speeches in history, you are really going to enjoy this course. The course is an effort in leadership development made possible by learning from some of the greatest speeches of all time. There are speeches from politicians, athletes, business moguls, poets, and more. Each is unique in context because of its time in history. Each, too, carries many lessons to be learned and applied today in leadership?
$249 for non-OEDI members and $149 for OEDI Members
---
---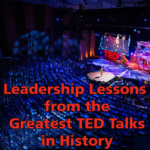 Overview: This course is unique and follows a similar format to The Greatest Speeches in History course. It combines the greatest Ted Talks on leadership with critical perspectives on personal development. The focus: equipping leaders with perspectives, tools and practices to effectively navigate the current complexities of teams, organizations and communities in which they work. Each Ted Talk carries many lessons to be learned and applied today in leadership.
$249 for non-OEDI members and $149 for OEDI Members
---
---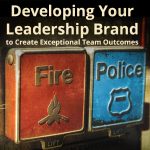 Overview: This course blends theoretical models of leadership with real-world insights to explain how to effectively implement team strategies, rules, and practices that lead to exceptional outcomes for the leader, team, organization, and community of stakeholders. Topics covered include: personal development, situational analysis, motivation, communication, conflict management, team development, culture, performance management, and the leader's brand. These are often called "soft skills" and are just as often noted as the most important skills of leadership – and the most challenging competencies any leader can develop.
$249 for non-OEDI members and $149 for OEDI Members
---
---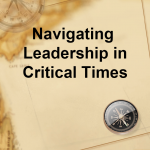 The purpose of this course is to help executives and decision-makers develop the skills necessary to make sound leadership decisions when preparing and planning for critical situations in their communities.
Navigating Leadership in Critical Times Online Course Features:
Interactive web-based training

Training that uses history as a source of tangible leadership examples

Centered on real-world application of leadership theories and concepts in crisis situations.

Designed for the supervisors, managers and executive level professional

Self-paced training that requires active participation in on-screen and off-screen activities
$249 for non-OEDI members and $149 for OEDI Members
---
---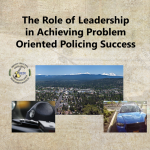 Overview: The purpose of this course is to help leaders and decision-makers advance the skills necessary to develop and maintain problem oriented policing success in their communities.
Training Goals:
Leadership and building team relations

Leadership strategies to establish community partnerships

Leadership approaches in applying community policing strategies specific to your own community

Leadership steps required in helping others apply the SARA method of problem solving

Develop a leadership plan of action to continue community building and problem solving work in your communities
$249 for non-OEDI members and $149 for OEDI Members
---
---
To be enrolled in a course, you may purchase access online by going directly to the course online. You may also enroll by filling out a hardcopy registration form and mailing it in.
Registration forms:
Defining Moments and The Challenge of Leadership (coming soon)
Mail in the registration form, along with payment for the course, to:
OEDI
P.O. Box 7468
Salem, OR 97303

You will receive a conformation email along with instructions on how to access the course.
---
---
Annual Session
Each March, the Oregon Executive Development Institute (OEDI) conducts an annual one-week executive leadership training session for current and future Oregon executives. The format is in-residence, rural setting with training and networking events extending into the evening to maximize the week-long event. The training focuses on leadership and executive management issues with an underlying theme of servant leadership.
The OEDI Annual Session was last held March 13-17, 2022. Information for the 2023 Annual Session will be available soon.
*Please note, due to Covid restrictions, the previous dates of October 10-14, 2021 have been rescheduled to the dates above.

OEDI has formed partnerships with Oregon universities to offer college credits to attendees for successful completion of the annual session. Details will be provided at session orientation.
We began accepting applications for the 2023 Session in July, 2022.
---
---
Executive Leadership Training Seminar (ELTS) in partnership with DPSST, OACP & OSSA
We are proud to sponsor this outstanding event for Oregon's public safety executives, mid-managers and supervisors. This annual event features exceptional training, executive meetings, hosted receptions and a great environment to network and catch up with friends.
Target Audience: Executives, Middle Managers and Supervisors
Dates: January11-13, 2023
Location: Seaside Convention Center, Seaside, Oregon.
ELTS registration is done through OACP, see link below
https://oracp.memberclicks.net/index.php?option=com_content&view=article&id=378:2023-executive-leadership-training-seminar–january-11-13–2023&catid=22:conferences&Itemid=114
---
Privacy policy:
When purchasing a course, OEDI may need to collect your information – including contact and department / agency information – in order to help us track training that is most effective. We will never sell your information. By purchasing training, you consent to OEDI collecting this information.